I am a cultural historian (PhD European University Institute, 2007), art critic and writer. My texts have appeared in a number of publications, such as Glänta, Arbetaren, OEI, Arbetet, Svenska Dagbladet, Dagens Nyheter, Aiolos, Divan, Los Angeles Review of Books (USA), Film Quarterly (USA), Kunstkritikk, Konsten.net, Konstperspektiv, Divan, Spana – Riksutställningar, Swedish Radio P1 OBS essä, Berlin Art Link Magazine, BE Magazine (Germany), UtställningsEstetiskt Forum, Ny Tid  (Finland), Ikaros (Finland), FLM, Film International, Danstidningen, Kritiker, Koreografisk Journal, Arena, Biblis, Fortid (Norge), Kyrkans Tidning, Kultur & klasse (Denmark), etc. 
Author of the books A Hero for the Atomic Age: Thor Heyerdahl and the Kon-Tiki Expedition (Peter Lang, 2010 – second edition 2018), Den koloniala simskolan (Glänta, 2016), Atlantvärlden (Glänta, 2018), Absolut farmakon (Ariel, 2019). Co-author, together Alexander Svedberg, of the book Framtidens kritik: två essäer (Ariel, 2018). Editor of the anthology Glas är massa i rörelse / Glass is Moving Mass (Konstfrämjandet, 2017).
Invited guest lecturer at Royal Institute of Art Stockholm, University of Arts, Crafts and Design Stockholm, Stockholm Academy of Dramatic Arts, Stockholm University, KTH Royal Institute of Technology  (Architecture), Humboldt University of Berlin etc.
Member of The Swedish Writers' Union
Member of Association Internationale des Critiques d'Art.
Member of the editorial board of OEI.
Editor-in-chief of Kritiklabbet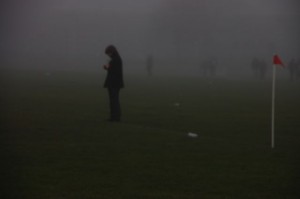 Contact me on: erik[at]axelandersson.se